Nuria Macías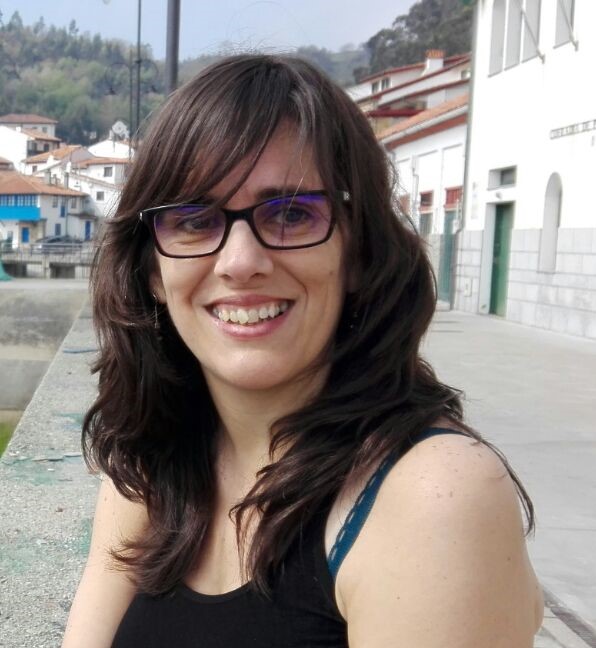 Functional Genomics Unit
CIC bioGUNE
Parque Tecnológico de Bizkaia, Ed. 801A
48160 Derio, Bizkaia, Spain
Email : nmacias[at]cicbiogune.es
Phone : +34 946 572 524 (ext. 4420)
Nuria Macías received her degree in Chemical Analysis & Control in 1999. After that, she worked as research technician in the Gene Therapy Group in Centro de Investigación Médica Aplicada-CIMA, (Universidad de Navarra). At 2007 she joined the Hypoxia Signaling Cascade group in CIC bioGUNE as research technician for over 3 years. After this, she worked at the Molecular Biology group in AZTI-Teknalia for a period, coming back to the Functional Genomics department in CIC bioGUNE in 2012. She joined the Genome Analysis Platform in January 2013.
Recent publications
Palomo-Irigoyen M, Pérez-Andrés E, Iruarrizaga-Lejarreta M, Barreira-Manrique A, Tamayo-Caro M, Vila-Vecilla L, Moreno-Cugnon L, Beitia N, Medrano D, Fernández-Ramos D, Lozano JJ, Okawa S, Lavín JL, Martín-Martín N, Sutherland JD, de Juan VG, Gonzalez-Lopez M, Macías-Cámara N, Mosén-Ansorena D, Laraba L, Hanemann CO, Ercolano E, Parkinson DB, Schultz CW, Araúzo-Bravo MJ, Ascensión AM, Gerovska D, Iribar H, Izeta A, Pytel P, Krastel P, Provenzani A, Seneci P, Carrasco RD, Del Sol A, Martinez-Chantar ML, Barrio R, Serra E, Lazaro C, Flanagan AM, Gorospe M, Ratner N, Aransay AM, Carracedo A, Varela-Rey M, Woodhoo A.
HuR/ELAVL1 drives malignant peripheral nerve sheath tumor growth and metastasis.
J Clin Invest. 2020 Jul 1;130(7):3848-3864. doi: 10.1172/JCI130379. PMID: 32315290; PMCID: PMC7324187.
Prieto-Fernández E, Aransay AM, Royo F, González E, Lozano JJ, Santos-Zorrozua B, Macias-Camara N, González M, Garay RP, Benito J, Garcia-Orad A, Falcón-Pérez JM.
A Comprehensive Study of Vesicular and Non-Vesicular miRNAs from a Volume of Cerebrospinal Fluid Compatible with Clinical Practice.
Theranostics. 2019 Jun 19;9(16):4567-4579. doi: 10.7150/thno.31502. PMID: 31367240; PMCID: PMC6643433.
Carreras-González A, Navasa N, Martín-Ruiz I, Lavín JL, Azkargorta M, Atondo E, Barriales D, Macías-Cámara N, Pascual-Itoiz MA, Sampedro L, Tomás-Cortázar J, Peña-Cearra A, Pellón A, Prados-Rosales R, Abecia L, Elortza F, Aransay AM, Rodríguez H, Anguita J. (2018)
A multi-omic analysis reveals the regulatory role of CD180 during the response of macrophages to Borrelia burgdorferi.
Emerg Microbes Infect. 2018 Mar 7;7(1):19. doi: 10.1038/s41426-017-0018-5.
Lavín JL, Sánchez-Morán M, Bárcena L, Cortazar AR, Macías-Cámara N, González M, Aransay AM. (2017)
A fistful of tips for a fruitful high throughput sequencing experiment.
BioEssays Volume 39(5): 1700037.
Lucy Carty, Jose A. Gomez-Sanchez, Marta Iruarrizaga-Lejarreta, Marta Palomo-Irigoyen, Marta Varela-Rey, Megan Griffith, Janina Hantke, Nuria Macias, Mikel Azkargorta, Igor Aurrekoetxea, Virginia Gutiérrez-De Juan, Harold B. J. Jefferies, Patricia Aspichueta, Félix Elortza, Ana M. Aransay, María L. Martínez-Chantar, Frank Baas, José M. Mato, Rhona Mirsky, Ashwin Woodhoo, Kristján R. Jessen. (2015)
Schwann cell autophagy, myelinophagy, clears myelin from injured nerves
Journal of Cell Biology 210(1):153-168
Ugalde-Olano A, Egia A, Fernández-Ruiz S, Loizaga-Iriarte A, Zuñiga-García P, Garcia S, Royo F, Lacasa-Viscasillas I, Castro E, Cortazar AR, Zabala-Letona A, Martín-Martín N, Arruabarrena-Aristorena A, Torrano-Moya V, Valcárcel-Jiménez L, Sánchez-Mosquera P, Caro-Maldonado A, González-Tampan J, Cachi-Fuentes G, Bilbao E, Montero R, Fernández S, Arrieta E, Zorroza K, Castillo-Martín M, Serra V, Salazar E, Macías-Cámara N, Tabernero J, Baselga J, Cordón-Cardo C, Aransay AM, Villar AD, Iovanna JL, Falcón-Pérez JM, Unda M, Bilbao R, Carracedo A. (2015)
Methodological aspects of the molecular and histological study of prostate cancer: focus on PTEN.
Methods 77-78:25-30
Rodriguez RM, Suarez-Alvarez B, Mosen-Ansorena D, Garcia-Peydro, M, Fuentes P, Garcia-Leon MJ, Gonzalez-Lahera A, Macias-Camara N, Toribio ML, Aransay AM, Lopez-Larrea C. (2015)
Regulation of the transcriptional program by DNA methylation during human αβ T-cell development
Nucleic Acids Research 43(2):760-774
Ginouvès A, Ilc K, Macías N, Pouysségur J, Berra E. (2008)
PHDs overactivation during chronic hypoxia "desensitizes" HIFalpha and protects cells from necrosis.
Proc Natl Acad Sci U S A. 2008 Mar 25, 105(12):4745-50. Epub 2008 Mar 17.
Book chapters:
Ana M. Aransay, Laura Barcena, Aintzane Gonzalez-Lahera, Nuria Macias-Camara. (2015)
Chapter 5: Single cell genome and transcriptome processing prior to high-throughput sequencing
Mammary Stem Cells: Methods in Molecular Biology 1293 (Humana Press, Ed: Maria dM Vivanco) Chapter 5, pp:83-114
Congress
N. Nieto Rementeria, N. Macias, A. Acera, T.M. Suarez-Cortes, E. Berra.
"Expression and Enzymatic Activity Regulation of Carbonic Anhydrases in Human Non-Pigmented Epithelium Cell Line, Dependence on Cell Density".
ARVO 2010.